Dear Friends and Colleagues,
It is with a sense of adventure that I welcome you all to a new format for the SIOP 2020 Congress. Due to the uncertainties about the continuing impact of the COVID-19 pandemic on travel restrictions and physical distancing requirements throughout 2020, the SIOP 2020 Congress will now be held as an entirely virtual meeting with both pre-recorded and real-time sessions.
The Scientific Programme will be broadcast live over the originally scheduled dates, (October 14-17); question and answer chats will be maintained. The programme will then available online for 3 months on the congress website and longer term on the SIOP website. As there are costs involved in organising the virtual meeting, it is necessary to charge registration fees. We have endeavoured to keep these as low as possible for SIOP members and good value for non-members.
Holding our Annual Congress through an online platform is an uncharted territory for our society. However, it has several advantages that we aim to exploit to the fullest. Our registration fee structure and scholarship programme provide increased opportunities for many more health care professionals around the world to access and benefit from attending SIOP's Annual Congress. We look to our members and usual attendees to support this new format.
There is a strong field of Keynote Speakers, Symposia and Meet the Expert sessions; most of these speakers will be present in real-time. The Scientific Committee, chaired by Prof. Lillian Sung, has selected the best abstracts for the SIOP Award and the other prize sessions together with the full number of oral presentations. Poster discussion sessions will be held this year as well where experts in the field will place high-ranking posters in context of what is known about a scientific area. Poster presenters will have access to an online discussion forum of their work.  All presenters will have the opportunity to showcase their research and for delegates to hear the latest research breakthroughs and updates.
There will be many opportunities to learn, share, network and interact with our sponsors. The Education Day, Young Investigator Day, PODC Sessions, and the sessions conducted by the Nursing Committee, Pediatric Psycho-Oncology (PPO), the Pediatric Surgeons (IPSO), and the Pediatric Radiotherapists (PROS) will all be held online. In addition, SIOP plans to convene the Industry Sponsored Symposia, the Exhibition and the Annual General Meeting (AGM) virtually, as originally planned.
SIOP's mission continues to focus on the global advancement of children with cancer and their families. In moving our 2020 Congress to an online format, our key consideration has been the health and well-being of our members and delegates, many of whom are front-line providers.  We hope that this enforced experiment in a new digital format will expand the global reach of the research, education and networking we can offer. We aim to harness the learning to improve future Congresses once we are able to meet face to face again. Please do join us in supporting this new endeavour!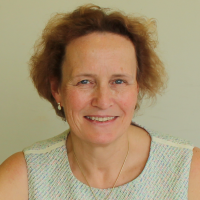 Kathy Pritchard-Jones
SIOP President
On behalf of the board of directors
Immediate Past President & Chair Advocacy| Eric Bouffet, Canada
Treasurer| Gregory Reaman, USA
Immediate Past Chair Scientific Committee & Treasurer Elect| Stephen Hunger, USA
Secretary General| Scott Howard, USA
Scientific Committee Chair| Lillian Sung, Canada
PODC Co-Chair| Sandra Luna-Fineman, USA
PODC Co-Chair| Muhammad Saghir Khan, Pakistan
Continental Presidents:
Continental President North America| Lindsay Frazier
Continental President Europe| Pamela Kearns
Continental President Latin America| Arturo Moreno
Continental President Africa| Laila Hessissen
Continental President Oceania| Michael Sullivan
Continental President Asia| Rashmi Dalvi