Dear Parents, Survivors, Family Members, and Volunteers,
On behalf of the Board of Trustees of Childhood Cancer International (CCI) and the CCI Local Organizing Committee from Candlelighters, Ottawa, I am honored to welcome you to the Annual SIOP Congress 2020 to be held in Ottawa, Canada. As Canada's Capital, Ottawa's Parliament Hill is found at the center of the city, with the park-lined Rideau Canal – a UNESCO World Heritage Site located along the adjacent river. The ByWard Market, one of the oldest and largest farmer's market in Canada is where visitors can start or end their day with a "BeaverTail" – an original Ottawa pastry treat. October will also be on display with its fall colors that can be best seen in Gatineau Park, a short 20-minute drive north of the city.
CCI is proud to be a participating partner at this international meeting once again offering the CCI conference track as well as our annual general assembly. Together you are a part of CCI's global network of 167 member organizations in 90 countries across 5 continents, all strongly committed to ensure that children and adolescents with cancer receive the best treatment and care wherever they may be.
Each year the CCI Congress continues to grow and continues to elevate the level of presentations. We proudly come together to continue our work as the globally recognized voice of parents, survivors and families of children and adolescents with cancer and trust that your attendance at this annual congress will result in sharing of expertise. With our 2020 annual campaign focus centered around #nomoreborders, we look forward to continuing to work together towards ensuring that all children with cancer have access to the best possible care and cure.
Please watch for emails from CCI which will provide information on how to submit abstracts for possible acceptance as speaker, how to register early for this important international congress, and exciting updates on keynote speakers, attending VIPs, and networking opportunities.
We look forward to seeing many of you in Ottawa and encourage you to enjoy the conference, Canada's Capital, and the time spent together.
Looking forward to seeing you in Ottawa!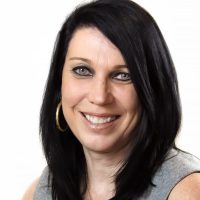 Ruth Hoffman
CCI President
On Behalf of the CCI Board of Trustees
Vice-President| Joao Maria De Lencastre De Braganza, Portugal
Treasurer | Mary McGowan, Australia
Secretary | Luisa Basset, Spain
Members:
Nicole Scobie, Switzerland
Marcela Zubieta Acuna, Chile
Carl Queiros, South Africa
Daniel McKenzie, Zimbabwe
Rodney Wong, Malaysia